In honor of Black History Month, ECB takes a look back at the contributions that University of Maryland Athletics have made to black history. I never realized that Terps sports were so groundbreaking in tearing down racial boundaries, but my eyes have been opened in the last two days. Honestly, I'm a bit embarrassed at how ignorant I was of the role Maryland played in integrating sports.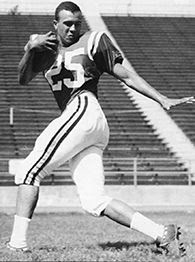 Yesterday, Comcast Sports Net aired a documentary (airing again tomorrow at 9:30) on Darryl Hill, the first black football player in the ACC in 1963. Maryland assistant coach Lee Corso lured Hill away from the Naval Academy and integrated ACC football. In the documentary, Darryl talks about how he was treated by opposing (and sometimes home) fans. His mother was even barred from entering a game at Clemson. He now works in the Maryland Athletic Department as a development officer.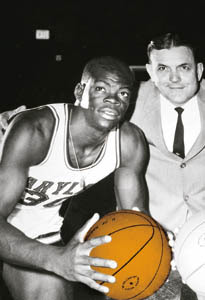 The same documentary features interviews with Billy Jones, the first black basketball player in the ACC. He talks about a time when coach Bud Millikan moved the entire team to a different hotel when they refused to allow Jones to stay there.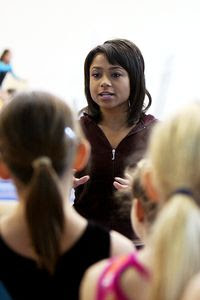 Probably the most famous groundbreaking black Terp is Dominique Dawes, the first black woman to win an individual gymnastics event medal. ESPN's Mary Buckheit has a great article on Dominique, who remains a favorite of Terps fans everywhere. Now she's a motivational speaker and mentor to young girls in the D.C. area.

I'm sure that I've missed some major contributions, but those three Terps have done a lot to cement Maryland's place in Black Sports History. I think I can speak for all Terps fans when I say "thank you."