Lately, young people around the country have been given a reason to believe in the power of change again. People who had given up on old institutions are re-investing themselves, full of hope in the promise of the future.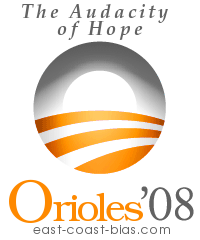 That's right, the Orioles are winning the AL East! The cellar-dwelling O's are reborn, transformed into contenders again. This is truly Change We Can Believe In.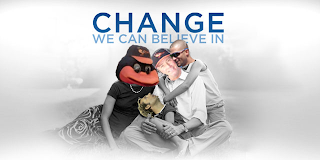 The O's have a 2 game lead a little over a week into the season. Some may say this success is short lived, and that the Orioles have no chance of finishing over .500, much less winning the division. To them, we say "Yes We Can!" (or Si Se Puede for you, Ramon Hernandez).

I think that's the new motto for the Orioles' season. Now let's see the "Yes We Can" signs out at the Yard!