As much as I hate to bump a picture including Juan Dixon, one of the only people on Earth guaranteed to get a smile out of me, off the top spot, the Ravens made a couple big moves today.



The first was the most widely expected. Ravens icon MLB Ray Lewis came crawling back, and Ozzie and Co. were willing to take him. Ray really overplayed his hand by pretending to have offers from other teams as free agency dawned last month. It became apparent that he did not, and worse yet the Ravens offer was out there for all to see. Any of the other 31 teams could have slightly one-upped it and probably landed Ray, but the Cowboys signed Keith Brooking and the Jets and new head coach Rex Ryan signed fellow Ravens' linebacker Bart Scott. No one else surfaced, and Ray was looking a bit sheepish.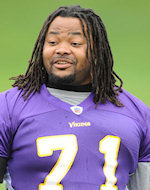 The second signing provided a bit of cover for Ray to crawl back, which I am sure his agent appreciated. Minnesota Vikings C, and Harvard grad,
Matt Birk signed with the Ravens
Wednesday. Birk will fill the void left by the departure of Jason Brown. Brown, 25, signed with the Rams on Friday for five years, $37.5M, $20M guaranteed. Birk, 33, signed a three-year deal with the Ravens, but the financial terms are as of yet unavailable (ESPN says $12M over four years, $6M guaranteed, which would be great if true). The clear implication is that the Ravens were willing to part with Jason Brown if it meant they could replace him competently and still have enough room to re-sign OLB/DE Terrell Suggs. My how the championship window has shifted after last year's run.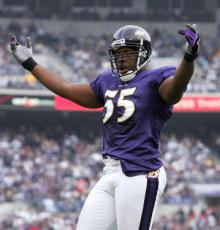 Let's ride.