For the first few weeks of each season it seems we are fed the same line about how dominant the NFC East is. I'm sure it has nothing to do with the fact that Philadelphia, New York, and Washington are three of the largest football TV markets, and Dallas has a huge national following. This season was worse than usual, with all four teams deemed to be playoff contenders.


Now we're at the end of the season, and the same mediocre turdpile has emerged. The Redskins, Cowboys and Eagles are all average teams at best, inflated by the good fortune of drawing the NFC West on this year's schedule. Without Brandon Jacobs and Plaxico Burress, the Giants are on the same level. Early on, the AFC North was supposed to be fodder for a quartet of 10-win teams, but those killing fields have put up a much tougher fight than expected. Here is the breakdown:
spacer
Pittsburgh Steelers
(11-3)
@ PHI, L 15-6
v. NYG, L L 21-14
@ WAS, W 23-6
v. DAL, W 20-13
Baltimore Ravens (10-5)
@ NYG, L 30-10
v. PHI, W 36-7
v. WAS, W 24-10
@ DAL, W 33-24
Cleveland Browns (4-10)
v. DAL, L 28-10
v. NYG, W 35-14
@ WAS, L 14-11
@ PHI, L 30-10
Cincinnati Bengals (2-11-1)
@NYG, L 26-23
@ DAL, L 31-22
v. PHI, T 13-13
v. WAS, W 20-13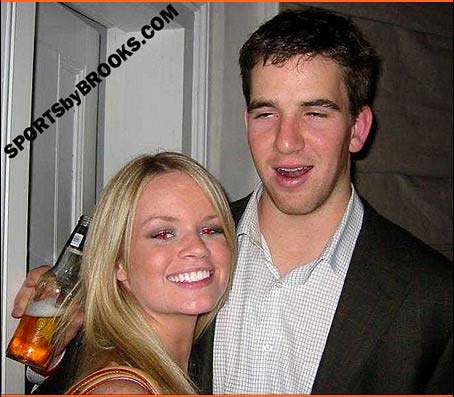 Overall AFC North Record v. NFC East - 7-8-1
Point Differential for AFC North - +15
AFC North overall record - 27-29-1
NFC East overall record - 35-21-1
So what explains the NFC East's significantly better record? The Giants are 4-0 against the NFC West (combined record: 18-38), the Cowboys are 2-2 (0-2 against Arizona and St. Louis without Romo), the Eagles are 4-0, and the Redskins are 2-1 (close season @San Francisco).
The other factor involves the two NFC teams from the South and North each East team draws based on last year's records. The Redskins were lucky to match records with the Saints and Lions (2-0), drawing the Saints at home and the Lions on the "road", both of whom are significantly worse than last year's record. The Giants still have both theirs (Car, @Min). Dallas went a legitimate 2-0 (@GB, TB). Philly lost at Chicago and beat Atlanta at home. Against their NFC counterparts, the NFC East is presently 5-1, with those opponents sporting a combined 38-46 record.
So once again we approach Week 17, and the NFC East is not looking particularly scary. The Giants are the only legitimate contender in the division, when healthy, and they're not. The NFC East is not even guaranteed a wild card right now, with Tampa Bay and Atlanta poised to take the spots.
This is J-Red reminding you that the numbers never lie, even if your girlfriend does. I'm looking at you Tony Romo.