This post sponsored by Sportsbetting.com, the best place for sports betting online.
Kentucky Derby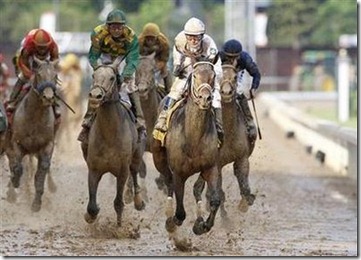 So my Derby picks weren't so great, yet again.  I focused too much on wins, and not enough on the fact that Super Saver was getting better and better with each race. 
I really can't stand Calvin Borel, though.  The overwrought emotionalism and homespun Cajun charm are just a bit too much.  I'm sure he's a perfectly nice guy, but his public person is tailor-made for soft-focus NBC puff pieces before races. 
Todd Pletcher, on the other hand, just seems like an a-hole.
I can't wait to watch Ice Box in the Preakness and/or the Belmont.  That horse was closing with a purpose at the end of the race, and if he hadn't been boxed in and bumped for so much of the race, the final result would have been much different.
Orioles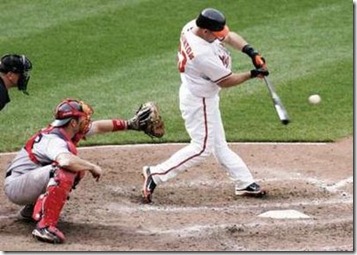 What happened to the Orioles this weekend?  Four wins all season and then a 3-game sweep of the Red Sox?  Two extra-innings wins?  That's nice to see, but I'm certainly not going to get my hopes up.
La Liga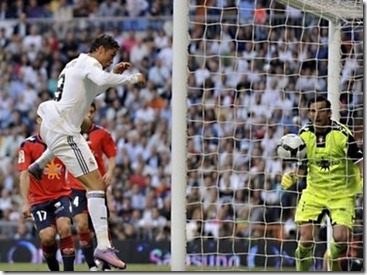 I watched a little bit of the Real Madrid-Osasuna match on ESPN2 on Sunday.  The ESPN coverage uses the Spanish feed for the video, just like they use the British feed for the Premier League matches.  For the La Liga matches, though, this means that all the on-screen graphics are in Spanish (the announcers are from ESPN and speak English).  It's a bit disconcerting at first, but you get used to it quickly, and you can figure out pretty quickly what most of them mean.  I think this is a case of ESPN showing a lot of respect for its viewership, though.  It would be easy for some network exec to say that no one would watch a soccer game with Spanish language graphics.  But someone at ESPN clearly understands that there are people who want to watch good soccer matches and a little bit of Spanish won't deter them (these are the same people who will watch matches on Telemundo if there aren't better alternatives).
The game ended with a spectacular header by Christiano Ronaldo to keep Madrid's title hopes alive. 
I have to say I couldn't be more excited for the World Cup next month.  Let's just hope the US has a good showing.