I have nothing against Hank Aaron not wanting to attend the game where Barry Bonds breaks his home run record. For one thing, it could be a week between when he ties it and when he breaks it. He should, however, come up with better excuses.

He told the Atlanta Journal-Constitution, "I'm 72 years old, and I'm not hopping on a plane and flying all the way to San Francisco for anybody." In the same article he said he might fly to West Palm Beach to play some golf, but that's it.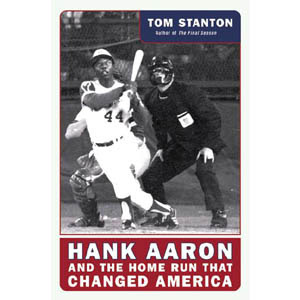 Great news Hank! I don't know whether you currently live in Florida or somewhere around Atlanta, but it just so happens the San Francisco Giants have a road trip August 14th through 20th that starts with three games in Atlanta and ends with a four game set against the Marlins! Then you'd be able to attend. Right? Right Hank? You said the long flight was the problem, so you'd be there right? Hank?

He should have just said what he meant. He's not going because he doesn't like the idea of losing the record and he doesn't feel like answering all the stupid questions. That would have been enough for me.