This post is sponsored by Sportsbetting.com, our favorite online sportsbook.

After only one game last week that was remotely close, we can only hope for better games this weekend. Interestingly, the second week in a row that the one game we were all in agreement on we all lost (Cincinnati over Jets in wild card round; Chargers over Jets in divisional round). No such game this week.

Brien (2-6-0)
INDIANAPOLIS (-8) over NY Jets - The Colts have been quietly dominant this year, and I don't think the Jets defense can contain Peyton Manning (even if Revis does shut down Reggie Wayne)

Minnesota (+3.5) over NEW ORLEANS - Maybe Favre won't have a breakdown this January. I just think the pressure on the Saints is too high and they're likely to falter.


Jason (1-6-0)
Wait, I got one right?
INDIANAPOLIS (-8) over New York Jets - The Jets can win if and only if they can get to Manning. Shutting down Wayne, as the Ravens proved, is such a tiny part of the puzzle. If Indy gets a 10-point lead, rookie Sanchez emerges and the game gets out of hand.
NEW ORLEANS (-3.5) over Minnesota -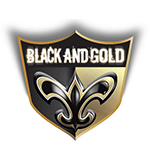 Jeremy (5-3-0)
Looks like nobody should've talked trash about my picks last week. Hell, I've very nearly clinched at least a tie for the playoff picking win. Russell is just lucky he unabashedly copied my picks Wild Card Weekend.


New York Jets (+8) over INDIANAPOLIS - I like the Colts to win the game but I'll take the points here. I am a believer in Revis' ability to singlehandedly keep this game from being a shootout and the Colts don't have much of running attack, thereby keeping points low. I am a believer in Peyton Manning's ability to win in the playoffs.

NEW ORLEANS (-3.5) over Minnesota - Tough to pick against the Vikings when they have so many weapons on offense. That being said, while both the Vikings and the Saints won impressively and dominatingly last week, I was more impressed by the Saints' performance and think the Superdome will be an insanely hostile environment - this game will actually be influenced by home field.


Russell (3-5-0)
NY Jets (+8)
Minnesota (+3.5)

Recap
Brien: IND, MIN
Jason: IND, NO
Jeremy: NO, NYJ

Russell:
MIN, NYJ