Saturday marks the start of the Tour de France, and this year promises to offer plenty of great storylines, great drama, and huge surprises. 
Old vs. New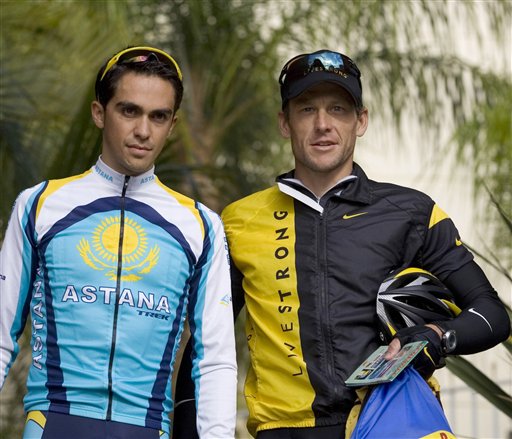 The big story Versus is selling us is the rivalry between Lance Armstrong and Alberto Contador.  While that's an interesting angle, ultimately I don't think it will have much of a bearing on the yellow jersey.  Armstrong showed last year that he's lost a few steps (no shame in that at his age) and Contador has been absolutely untouchable in the Grand Tours.  Condador may not wear yellow into Paris, but Armstrong certainly isn't going to be the one to deny him.
The Other Guys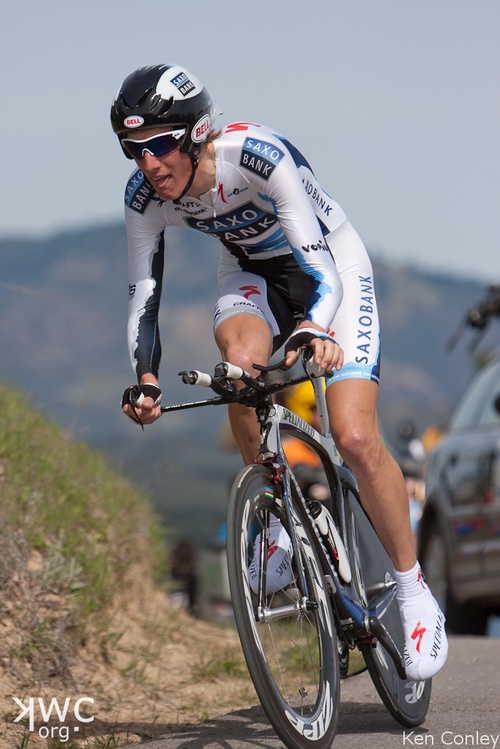 Photo Credit kwc.org
Leipheimer, Scheck (x2), Evans, Sastre, Vandevelde, and others think they have a chance to stand atop the podium (or at least wear the yellow jersey for a few days).  Longtime readers know I'm a huge Andy Schleck fan, so I'd love to see him challenge Contador.  Sastre is a former race winner, but like Armstrong, his best days are behind him.  Leipheimer and Vandevelde just aren't quite good enough, and Cadel Evans is a proven loser.
Won't Someone Fix the Pavement?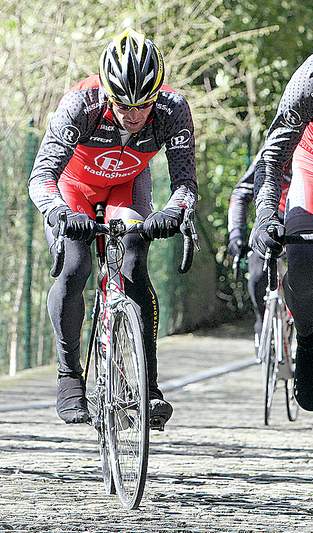 The third stage of the Tour will be contested on cobblestones, which are normally part of the one-day classics, but not traditionally part of the Tour de France.  In theory, this should benefit Lance Armstrong, since Contador doesn't normally ride the classics.  What it really means, though, is that viewers are likely to see a much more interesting stage than a typical early flat stage (Crashes!  Yeah!  Road Rash!).
The Pyrenees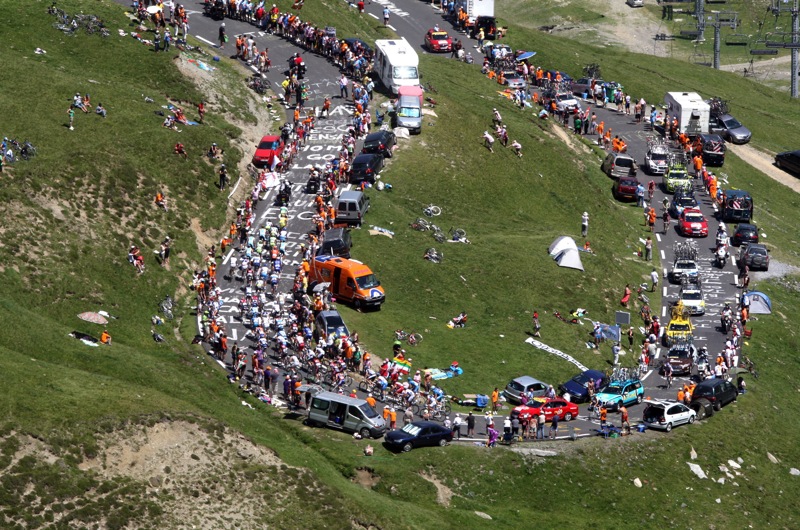 This year marks the 100th anniversary of the Tour's first foray into the Pyrenees.  To celebrate that fact, this year's course tackles some of the most famous peaks, including a finish atop the Col de Tourmalet in the must-watch stage of the Tour.
Vino's Back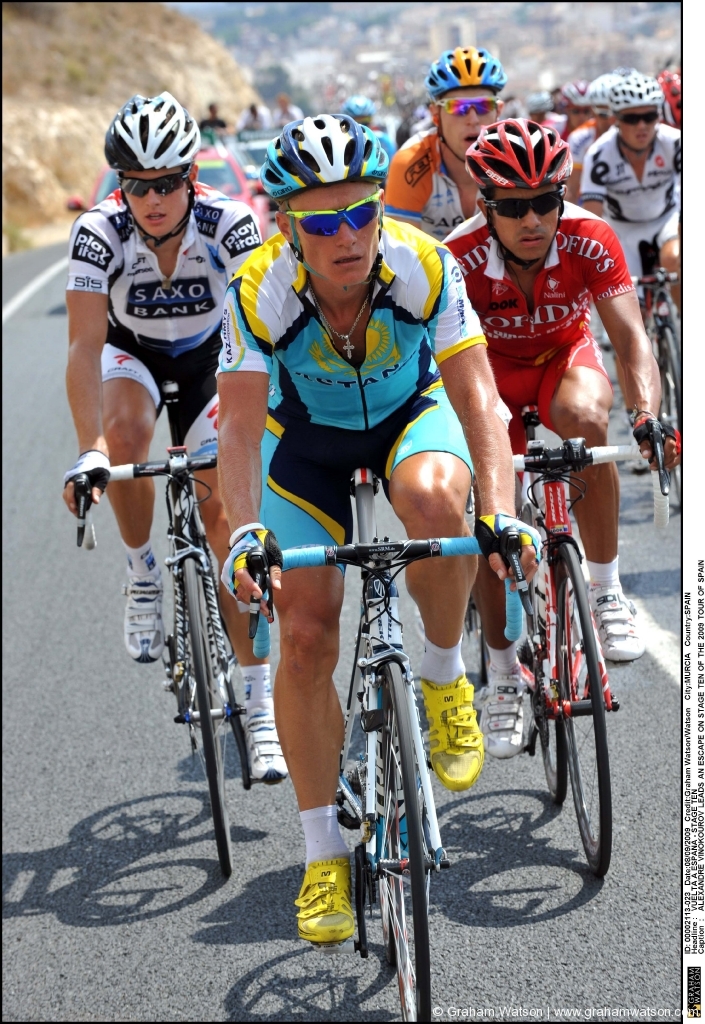 Alexander Vinokourov is back in the Tour this year after a three year absence following his positive test for blood doping.  Before that scandal, Vino had been one of the most exciting riders in the Tour.  He'll be supporting Contador this year, but he could still pull off some surprises (or he could test positive again and create another scandal).
Controversy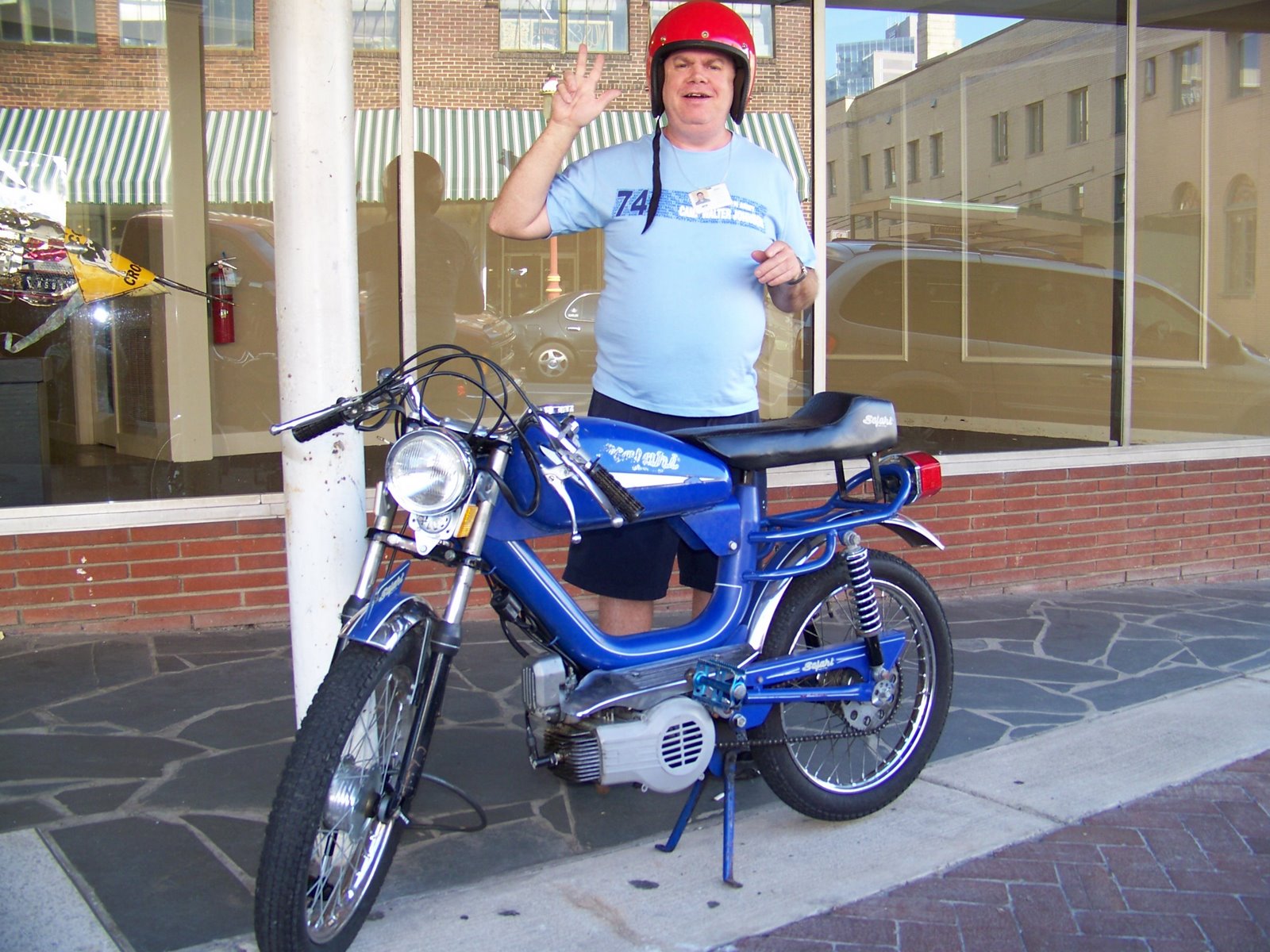 In the run up to the Tour, allegations emerged of riders using small motors hidden in the frame of their bikes to help them use less effort to go up hills.  That's right.  There's a danger that the Tour de France will be a clandestine moped race.  Kill me now.
Sprinters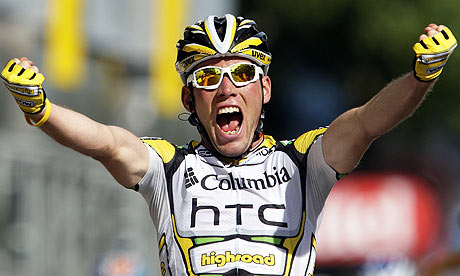 Can anyone beat Mark Cavendish?  The British rider dominated the early stages of last year's Tour before quitting halfway through like a pussy.  He talks a lot of trash, particularly about American Tyler Ferrar, but I'd like to see him wear the Green Jersey in Paris before he initiates a self-coronation. 
It'll also be interesting to see how well Robbie McEwen does after returning from an injury (and missing the last Tour de France).
Conclusion
So buckle up, we're set for three full weeks of cycling action!  For those of you who read the blog but hate the Tour, I'm sorry.  But if you haven't given televised cycling a chance yet, you definitely should.  You might be surprised.