This post sponsored by Sportsbetting.com, our favorite online sportsbook.
Today officially kicks off Preakness week here in Maryland.  The initial forecast calls for partly cloudy skies and a high around 80, which should be just about perfect weather.
It will be interesting to see if attendance picks up at all this year.  For reference, here are pictures taken at Preakness the last two years:
2008

2009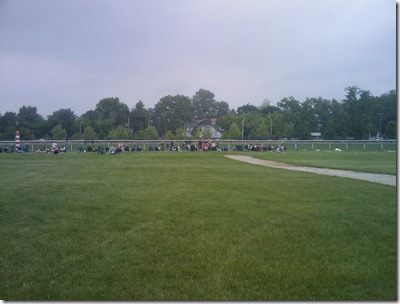 I'm glad J-Red was wrong with his prediction that last year's Preakness would be Maryland's last, but I'm not really optimistic about the long-term prospects.  I'll be back later in the week with picks, but until then you can check out our Preakness coverage from previous years.