Labor strife? No Fun League? The NFL is bracing for its first real popularity test in some time this off-season.
Do they REALLY want to save the Pro Bowl? Keep the game between the championship games and the Super Bowl, but implement these ideas.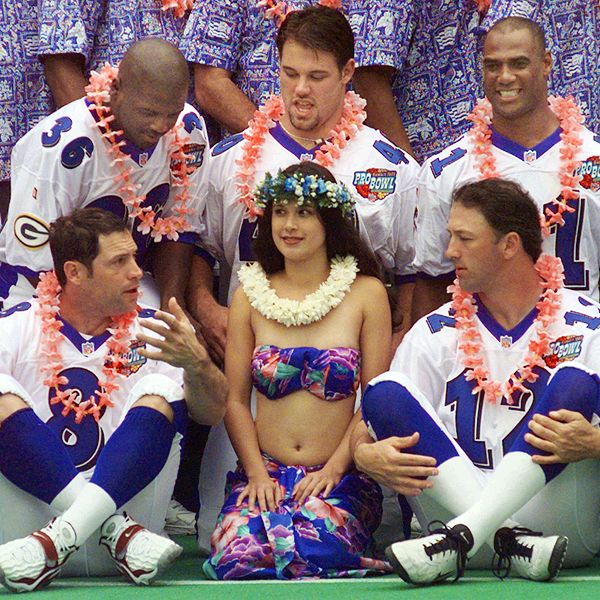 1) Pay Championship Game Losers More - It would be very easy for a guy who just lost out on a chance to go to the Super Bowl due to violating a rule we all learned in Madden '94 (throwing across the body....) to pretend an ankle hurts a bit more than it really does. Having the game fall before the Super Bowl is a great idea, but not if the Super Bowl participants and half the Pro Bowlers off the losing championship games don't play. Incentive-ize it.
2) Video Game Style Achievements - This is really the bread and butter of my plan. Position player kicks 20-yard field goal? $200K for the team. 30-yarder? $300K. Hook-and-ladder for a TD? $500K. Intentional tip to a teammate? $500K. Offensive lineman in the backfield? $50K for trying, $500K if he scores. Best TD celebration = $1M. See where I'm going?
Not only would the NFL give people an incentive to watch EVERY minute, the game would be fun again. The league likes to treat every game as a serious event, but the players and fans just want to have fun once in a while. The Pro Bowl is the proper venue.
3) Worst Record Coaches Pro Bowl - Don't you think Tom Cable deserves ONE chance to coach a good quarterback?
4) Mike Up Everyone - There should be a 100-man team listening in to everything every player says. I want to know if Ray Rice is saying stuff about a girl in the stands.
5) Half-Time is For Fans - Admit it. We all love those halftime "throw X balls in a can of Dr. Pepper for $1M" events. Let's make the Pro Bowl halftime an hour long. Let's really push it, with events like "Lay One Hand on Chris Johnson" and "Get Jared Allen on the Turf". Are you thinking American Gladiators, because I sure as hell am.
The Pro Bowl is the NFL's most ignored opportunity to fully indoctrinate us. I think the above ideas would do the trick.