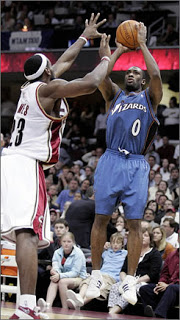 Here we are again, literally. For the third straight year, the Bullets get the Cavs and King James in the first round. The Wiz are again the 5th seed, though after this injury-riddled season, there is no shame in that. Despite a disturbing trend toward winning close games and then getting blown out, a strong finish and improved health should have the Bullets entering the playoffs on a strong, optimistic note. So how about those chances?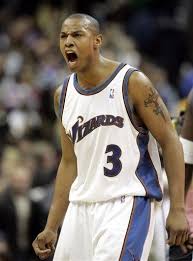 The Bullets are clearly better than last year. The absence of Arenas has allowed the development and emergence of Daniels and Stevenson, with Jamison and Butler as the stars. Blatche and Songaila provide an upgrade inside supporting Haywood. Now that Arenas is back, the Bullets are certainly capable of some good things.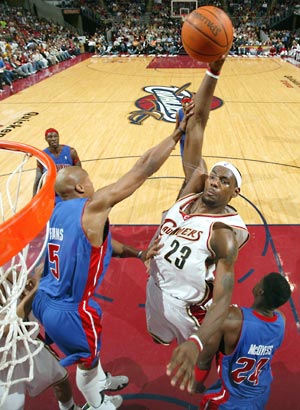 The Cavs won the Eastern Conference last year behind the emergence of Lebron as a superstar. Their blockbuster deal for Ben Wallace and others is still somewhat of an unknown. The Cavs have been around .500 since the deal, but it was made for the playoffs. Stopping Lebron is pretty much the key to victory, but it's much easier said than done. The Bullets have a number of guys with good length and quickness, but team defense will be critical. This series will really test if the Bullets have improved at that end of the court. This series could go right down to the wire. I think it will hinge on the Bullets' ability to stop Lebron in the last possession of the game with game hanging in the balance, potentially multiple times.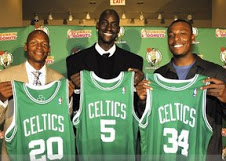 The Celtics are clearly the best team in the East, but their Achilles heel seems to be the Bullets. After a victory in early November before Arenas went on the DL, the Celtics are 0-3 against the Bullets. The Bullets seem to matchup well with the big 3, somehow managing to beat them in different ways each time. In the first victory, the Bullets dominated the boards, while in the last, the turnover margin was critical. The Bullets also came back from a 13 point deficit late in the 4th in one of the victories, showing resilience and confidence. The Warriors showed last year how much a good matchup can mean in the playoffs, but you know the Celtics will be focused and determined in the playoffs. The real question will be how Pierce, Rondo, and the other Celtics not named Garnett and Allen handle the playoffs, where most of them have never been, especially against a tough adversary. If the Bullets make it past the Cavs, this could get very interesting.