This is stolen from Orioles Hangout. Check out the original message board post and follow-up discussion there. Sorry DrLev, but there is no other good way to re-post the awesome pictures. Check out the high-res pictures here at the original post.


Here is the first design, commissioned in 1986. Obviously, we're glad that fell through.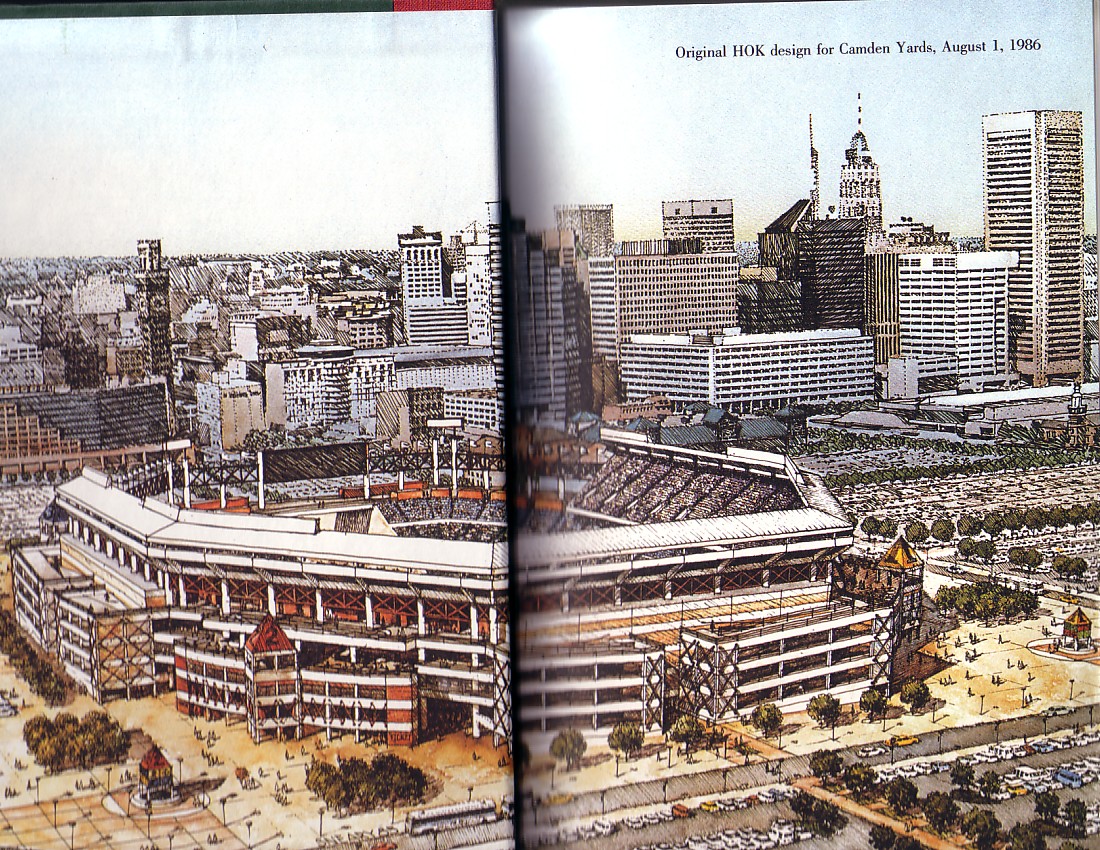 The next design was created in 1987, and resembles what we eventually got. Notice the grandstands are rounded, the exterior ramps, the shortened warehouse and the symmetrical field with the scoreboard in dead center. I cannot see the bullpens, but they do not appear to be stacked. Also, the exterior brick has not beed added yet.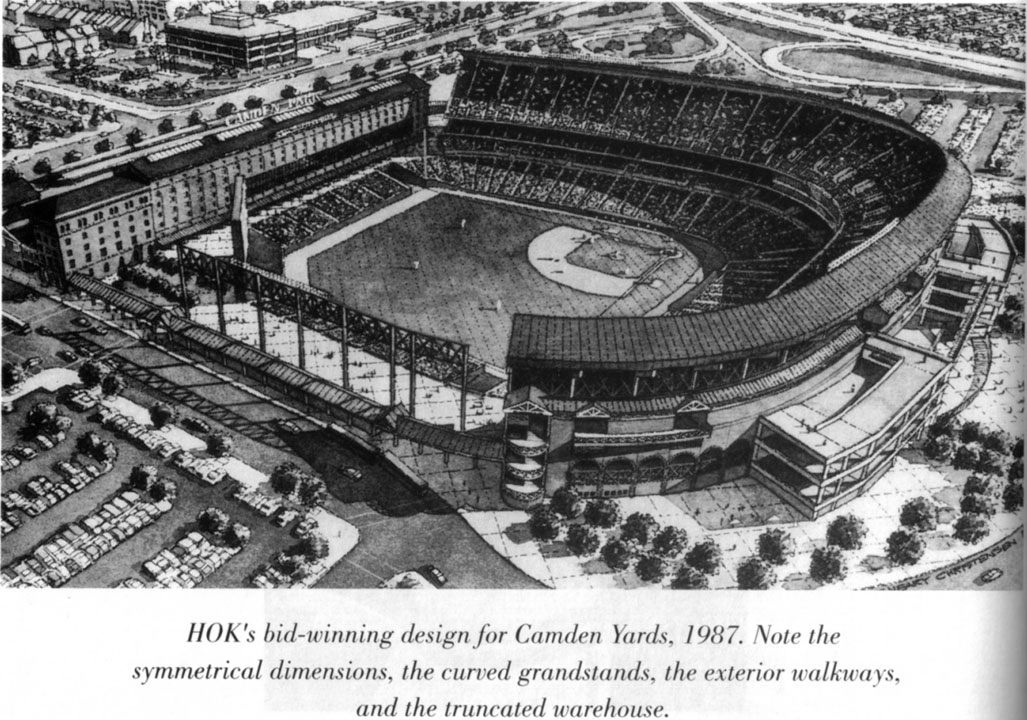 And, lastly, what we actually got. Clearly HOK did a great job refining this concept, because we got a nearly perfect finished product.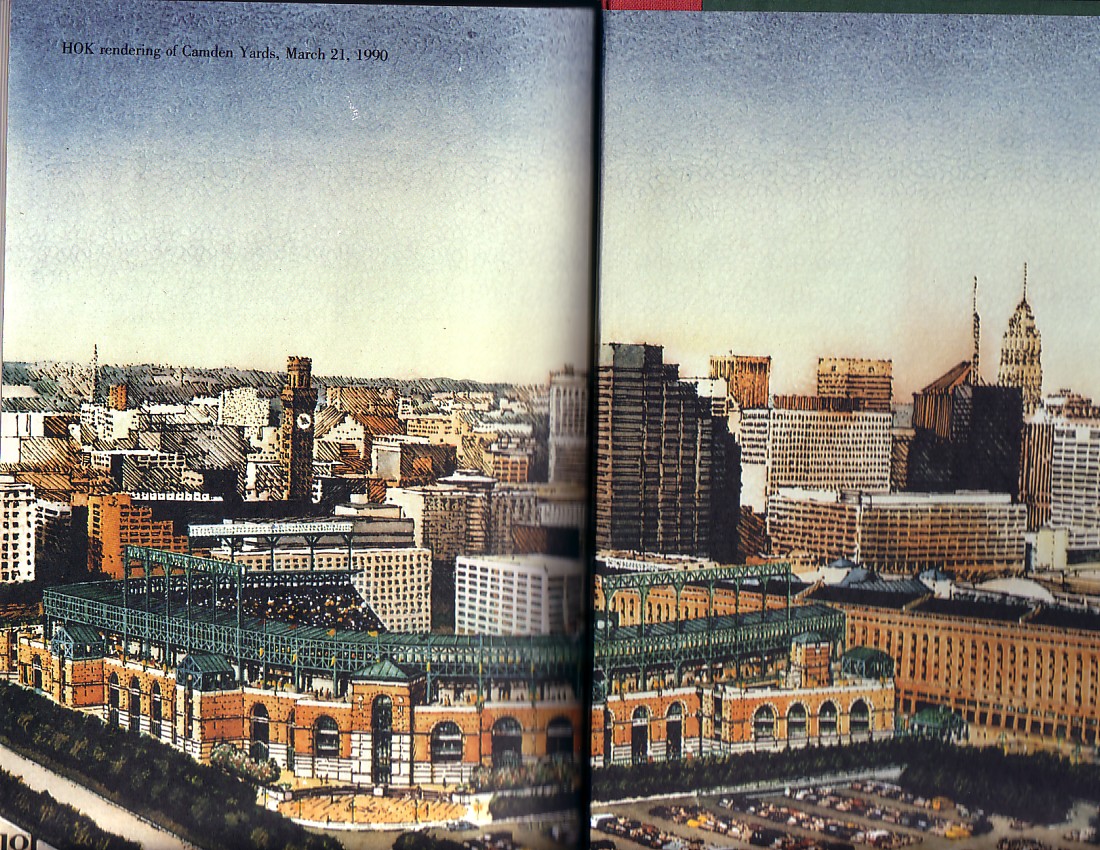 Really, you owe it to yourself to check out this link and see the pictures in high resolution that Blogger can't provide.
Follow this link
.