In the Loose Lips section of this week's Washington CityPaper (D.C.'s alternative rag) the column points out that the 20 WaPo reporters sent to cover the opening of the new Nationals Stadium repeatedly (15 times by their count) cited the cost to taxpayers as $611M. As the CityPaper correctly points out, $611M is the cap approved by the D.C. City Council. The actual cost to the city (and thus taxpayers) has risen above and beyond that figure, and is expected to settle in the high $600Ms. As Loose Lips is quick to note, the Post should have used themselves as the source for the actual cost to the city.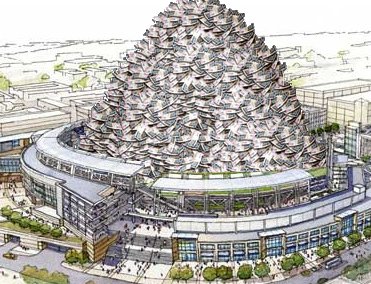 Image taken from Aardvark.net. See this post on the Nats getting a stadium while the D.C. United (who are willing to pay $150M of the cost) suffer. Hmm, baseball is popular with white people and lobbyists. Soccer is popular with kids and hispanics. What could possibly explain the disparate treatment?

I'm not saying the District won't some day recoup those costs and more, but it does seem like this is yet another example of the WaPo painting a rosier picture than actually exists. This seems to be a continuing offshoot of their support of now-Mayor Adrian Fenty over ballparker poo-pooer Linda Cropp. It's certainly no crime to prefer Fenty to Cropp, but as the premiere newspaper in D.C. (especially for Liberal issues), the Post owes its readers more.