That long, painful rebuilding plan for which Capitals' owner Ted Leonsis prepared us seems to be unnecessary. The team has been red hot since Alex Ovechkin signed a (very) long-term contract and the team made a trade for Canadiens' goalie Cristobal Huet. Now, after winning seven games in a row and 10 of 11, the Capitals snuck into the playoffs tonight as a division winner and third seed, narrowly edging the veteran-laden Carolina Hurricanes.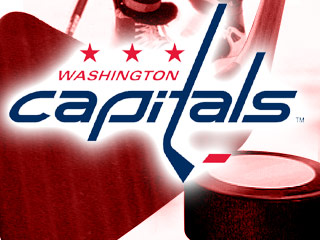 Tonight's match, a win-and-in affair for the Capitals, had the potential to change the future of the franchise. Now the team has something to build on. Huet is more likely to sign, and the skills core of Ovechkin, Semin, Brooks Laich, Tomas Fleischman and rookie Nicklas Backstrom (20 years old) is likely to attract the interest of free agents, hopefully defensemen. The Caps are in excellent cap space with Ovechkin the only player eating a significant chunk. They have $11M in space according to NHLSCAP, the premiere site for cap information, the fourth most room in the league.


They might not make the Cup Finals this year, but things are finally looking up.