We've all had that embarrassing moment from time-to-time where we hit "Reply All" unwittingly, instead of simply "Reply." Or, in the alternative, when we reply to a mass-mailing from a listserv thinking that we are going to e-mail the head of the listserv, only to find out that we are actually replying to the entire listserv. Hell, even I did it about two months ago to a Montgomery County Bar Association listserv. And I caught hell about it from quite a few people.

Well, former Terp star Frank Reich, who you may remember from such upset wins as "second biggest college football comeback of all time in 1984 against Miami while playing for the Terps" and "biggest NFL Playoff comeback of all time against the Oilers in the 1990s while playing for the Bills" is the latest to gaffe.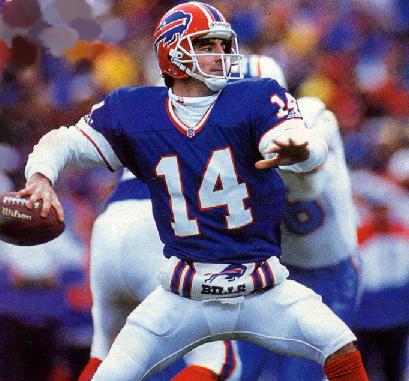 The Maryland Gridiron Network (MGN) is a separate booster network designed to solely support the Terp football team and raise funds for them (as opposed to the Terrapin Club which funds scholarships and improvements for all 27 varsity sports at Maryland). Frank Reich is a member, and like all members, received an e-mail invite to the Maryland football spring game.

Well, unfortunately, Frank Reich hit "reply all" when expressing his regrets:
*****************************


Thank you for invite to spring game - please tell Coach
Friedgen I would love to be there but I am currently
unable to attend due to work schedule. If something
changes I will call.

Frank Reich
*****************************
So, ECB readers, in case you were wondering, Frank Reich will not be attending this year's Maryland football Spring Game. Something tells me with Frank Reich now unwittingly publishing his e-mail address to thousands, he will also soon be changing his e-mail address. At least he didn't throw his phone number in there.