The late, great, George Carlin, had a routine, entitled "People I Can Do Without" wherein he gave a rundown of all the obnoxious people who we come across in every day life who, well, he could do without. So, behold, I give you the list of sporting events that are way too publicized that I can do without.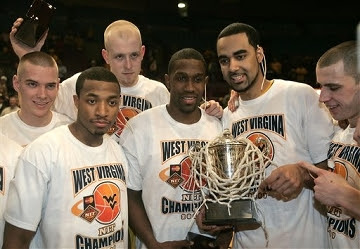 1) The NIT
Check the shirts carefully in the above picture if you haven't already seen this. Seriously, that reflects the amount of care that goes into the champion of this tournament for power conference teams that are .500 and wish that they could be back on campus admiring the girls in their April sundresses trying not to get too embarrassed by teams from the small and mid-major conferences who have the thrill of a lifetime playing in any postseason tournament. The fact that even one of these games is televised is too much. Now you know why Terp fans are so pissed about the past five years.



I was flipping through the channels a few weeks ago and I saw that this was actually being televised in HD on a major broadcast network. I marginally care about figure skating once every four years. In the Olympics. Figure skating, you get your chance to shine every four years. Hell, you get two chances to shine with all the attention that is paid to Olympic Trials. You don't see swimming airing their national championships on an annual basis (did you even know they exist?) How about luge airing their national championships. Look, I realize that girls who are emotionally abused by their coaches and suffer from delayed onset puberty by about ten years need to see their "heroes" compete. But go to Smuckers Stars on Ice. Don't cloud up my TV listings.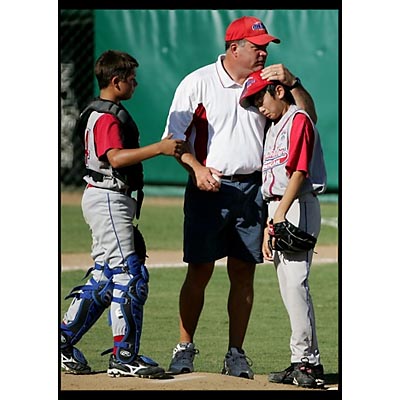 3) Little League World Series
Speaking of emotionally-battered children. Listen, Little League World Series is doomed by three things: (1) it airs right during the peak of the NFL preseason; (2) we're subjected to the "interest stories" that feature classic sports parents living their lives vicariously through their children, and; (3) it's played in the muddle of Bumfuck, Pennsylvania. The LLWS has benefitted lately from a few classic finishes and walk-off shots. Not enough to clear the luster off the Danny Almonte's and ringer'ed up Caribbean and Asian teams.


This is played during the dead of winter here in America, when 90% of America is bundling up in four layers just to get to the gym. About the only meritorious thing about this tournament is watching the players try to not die in 108-degree heat. Listen, tennis, you have the French Open, the British Open, and the U.S. Open. Three tournaments, one on each kind of surface. The Australian Open, much like the third nipple, is entirely extraneous and should be cut. Immediately. Plus, who wants to watch tennis in a retractable-roof "arena?"

The most dreaded words in the English language, "Guess what... you're the leading vote getter. You're going to start in goal in the NHL all-star game!!" There is no hitting, no defense, no penalties, no suspense, nothing at all at stake, and it's essentially watching endless 3-on-1 or 3-on-0 breakaways. The only thing that could save this game would be to play it outside every year. But even then it wouldn't make a big bit of difference.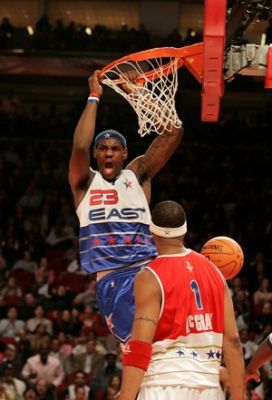 6) The NBA All-Star Game
Look, you had to know this was coming. For much the same reasons as the NHL All-Star Game, this game is brutal to watch and impossible to enjoy. At least in the MLB All-Star Game there is still pitching, fielding, hitting, running and something on the line for the winner, even if remote. In the Pro Bowl, there is still passing, running, and tackling, just not the vicious open field hits that you'd see in an average game. The NBA All-Star Game competitors don't even pretend to care or try. It's a weekend to party, groupie it up, and just go crazy. You don't believe? Ask around what DC was like during NBA All Star Weekend a few years back. When the player introductions take as long as a quarter of an average game... you've lost me.