A co-worker and I were talking about Dook failure in the NBA when we realized we could not think of a Dookie who had ever won an NBA Championship. Grant Hill, Elton Brand, Mike Dunleavy, Jay Williams, etc. had never hoisted the trophy. After a little Google work, we figured out why we were struggling so much.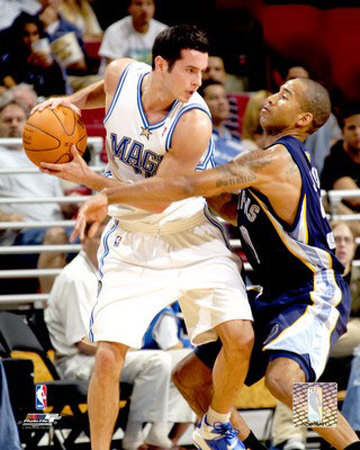 blahblahblahblahblah At Dook, this was a technical foul.

Only one Dookie has ever won an NBA Championship. Baltimore-born DeMatha High School grad Danny Ferry is the sole champ, having ridden the bench in his last season as a player with the 2003 San Antonio Spurs. He started one game that season and averaged 1.9 ppg in 64 outings. He won another in the Spurs' front office in 2005, before heading off to Cleveland where he is currently hoping Mount LeBron remains dormant.

And that's why we must root against the Orlando Magic. J.J. Redick is that alabaster statue at the end of the bench. He managed to hit a three in trash time in Game 1, but we cannot allow this Dookie to claim another unearned ring.

For reference, Terps have won three NBA titles. Tony Massenburg won in 2005 with San Antonio, Adrian Branch won in 1987 with the LA Lakers, and Keith Booth won with the 1998 Chicago Bulls.

Former Tarheels have only won 28.