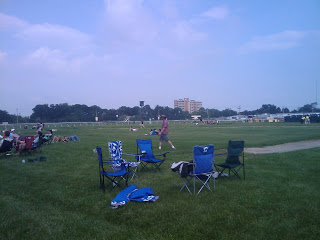 That's the question some drunk guy just asked me. Any other year the answer would have been easy, but today I had to say "thay stayed home."

I fully expected the crowd to be smaller this year, but there are maybe 25% of last year's crowd here. It's bad enough that not only did my brother and I play Rock Band at "Preakness Village," but we didn't even have to wait in line very long.

I'm not very optimistic for the future of the Preakness in Maryland. It will be sad to see such a rich tradition die, but the organizers have no one to blame but themselves.