To recap the Redskins season to date:
--Redskins rumored to offer the world to trade up and take Mark Sanchez.
--Redskins rumored to offer the world to acquire Jay Cutler.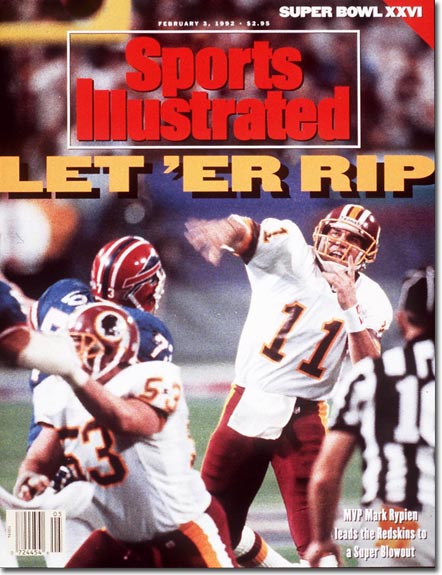 I was 11 when this happened.
--Redskins make great strides to improve their defensive pressure, adding Albert Haynesworth and drafting Orakpo. Offensive line is completely ignored, even though it was suspect to begin with.
--Redskins bumble through the preseason, showing the offensive tendencies that landed them at 8-8 last year after a 6-2 start.
--Hope for the future, QBs Colt Brennan and Chase Daniel both fail to make the 53-man roster.
--Washington Post runs a story about the organization suing elderly fans for unpaid bills, despite the advent of the Great Recession.
--Redskins lose opener to Giants, scoring once on a fake field goal and a second time when the Giants were up 14 late.
--Fans call for Zorn's head.
--Fans call for Jason Campbell's head.
--Washington Post runs story on continuing efforts to have the Redskins' trademark invalidated.
--Redskins fail to get into the end zone against the awful Rams, settling for three field goals. Boos rain down from FedEx Field despite the 9-7 win.
--Best lineman Randy Thomas out with torn triceps.
--Sixth-round draft pick Robert Henson, who has yet to see the field, engages in a 50-plus Twitter session in which he tells his 1300 followers that Redskins fans are fake, that he makes more money in a week that they do in a year, and that they are all McDonald's 9-to-5ers.
And all of this is occurring with the running backstory that Jim Zorn was not the coach owner Danny Snyder or Vinny Cerrato wanted. He's the guy who was in place at offensive coordinator (without a head coach, mind you) when the merry-go-round stopped. Is "stay medium" Zorn going to inspire the troops and right the ship?
If you think about it, Jim Zorn and John Fox are probably lame duck coaches NOW, in Week 3. Mike Shanahan, Bill Cowher, Jon Gruden, Mike Holmgren, Brian Billick and others are all sitting at home recharging the batteries. Would any of them work for Snyder? Will Snyder fire Zorn before he finds out?
If the Skins lose to Detroit at Ford Field this weekend, will we see a mutiny?
In the end, isn't a truly disastrous season what this organization really needs? As it is they are stuck in 7-9 to 9-7 mediocrity without the organization to get them over the hump. If Snyder and Cerrato can continue to think "We're just one piece away!" year after year, will they ever re-evaluate their entire way of approaching team-building? Will they ever draft again if they continually believe their window is closing?
Add up the big-dollar free agent acquisitions on the Patriots, Giants, Steelers, Colts, Chargers and Ravens. One of those teams is going to win the Super Bowl this year.