I guess the question going into this season's final performance show last night was whether Blake could steal enough votes by being cute and entertaining to somehow beat the more-talented Jordin Sparks. That question was answered in the negative about 10 minutes into the show.

Blake failed to recapture the wow factor from his unique take on Bon Jovi's "You Give Love a Bad Name". I don't know if he did it any differently or not. It might just not be as interesting when all the beat-boxing is expected. His second song, Maroon 5's "She Will Be Loved", required Blake to quickly jump up and hit some falsetto notes. Each time there was a split-second where he seemed to be trying to home in on the note, instead of cleanly hitting it. The last song, the dreaded "written-for-the-show" inspirational, was clearly written for Phil Stacey. Since both performers did "This Is My Now" last, I don't think Blake had the option of getting it out of the way early.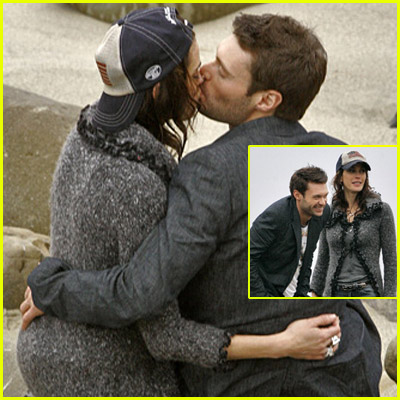 FILLERFIFILLLLERFILL
This....is your American Idol!

Jordin, on the other hand, came out a little overhyped for Xtina's "Fighter", but that's probably a good song for her to scream off the nerves. She did an excellent job with Martina McBride's "A Broken Wing", which also gave her some big power notes to belt out. The last song was less of a disaster for her, but she released a manufactured tear precisely as she sang the closing line "this is my now...."
The judges were a little more critical than we've seen in past finales. By the end, they pretty much concluded that the world should vote for Jordin. If DialIdol has any credibility left, that'll be the result tonight, and by a comfortable margin. I suspect this will not be the most-watched finale ever.