Twice this month Roger Clemens has provided testimony under oath regarding the statements made by his former trainer Brian McNamee to the people who created the Mitchell Report. Each time he has done so, every legal expert from CNN to ESPN has made the point that he was testifying at the risk of being charged with perjury if it can be proven that he has lied. In fact, some have used this fact as an indicator that he must be telling the truth.


This displays a fundamental misunderstanding of the Federal perjury statutes, found at Title 18 of the U.S. Code, Sections
1001
,
1621
and
1623
. All three sections basically punish lying (among other means of deception) under oath about a "material" fact before federal authorities punishable by up top five years in prison.
In addition, the United States Supreme Court has added some other guidelines. First, a perjury conviction (like treason) requires at least two witnesses establishing the falsity of the defendant's statement. Second, a literally true answer cannot be perjurious, no matter how misleading. Third, an answer to an ambiguous question cannot be perjurious, no matter how obvious the intended meaning of the question is.
We know that false sworn testimony and depositions before a House Committee (Oversight and Government Reform in this case) can constitute perjury because the statutes clearly say so. If we assume that either Clemens or McNamee lied today, and we pretend for the sake of argument that there are two witnesses who can testify as to one of them lying, the last barrier is whether the facts lied about were "material."
What is the definition of "material" for the purposes of this statute? Why not look at the
U.S. Attorney's Manual
, Section 1748 for guidance?
"A false statement is material if it has a natural tendency to influence, or is capable of influencing, the decision of the decision-making body to which it was addressed." (Citations omitted).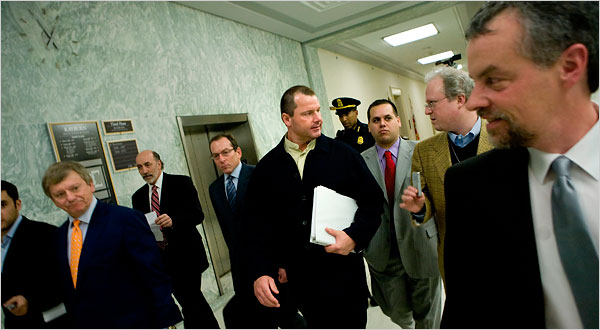 Photo: New York Times
There's the rub. The House Oversight and Government Reform Committee held this hearing (and the earlier one) to determine the validity of the Mitchell Report and to hear criticisms of it, as drug abuse falls under their purview and steroids are considered to be drugs. Under the broadest of interpretations, the Committee sought to determine the prevalence of steroid use in baseball (much like the famous 2005 McGwire/Palmeiro/Sosa hearing). Using that level of abstraction, nothing Clemens could have said would be material to their decision. He is but one player.
Under a more narrow level of abstraction, the Committee sought to determine, vis a vis Clemens, whether the Mitchell Report was accurate. Again, nothing Clemens could say, true or false, is material to that decision. The Mitchell Report did not state that Clemens used steroids and/or HGH. It stated that Brian McNamee TOLD THEM that Clemens used steroids and/or HGH.
One could argue that the determination of whether it is McNamee, Clemens or both who are lying goes towards determining whether the Mitchell Report sufficiently investigated the allegations made and reported. Even under that view, no one denies that the MLBPA categorically told the Mitchell Report that no player would speak about the allegations, which Clemens and his attorney repeated today. According to Clemens, and again this is not disputed, no player actually was permitted to talk to Mitchell, which is providing a wonderful layer of plausible deniability to the named players now. Thus, even if Clemens lied his ass off today before Congress, it is not material to deciding whether the Mitchell Report is accurate. Even if McNamee lied his ass off today, it is not material to determining whether the Mitchell Report is accurate.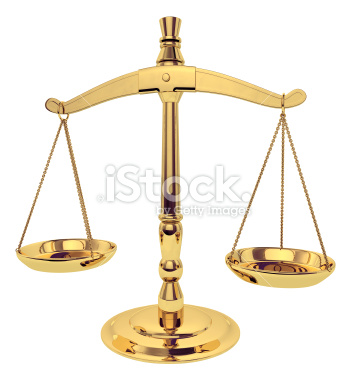 One also could argue that there was no decision to be made, and thus there could not be perjury no matter what was said in response to any question.
Any way you slice it, using the evidence presently known, it would be difficult to prove beyond a reasonable doubt that either Clemens or McNamee lied today. Adding that the government would have to prove beyond a reasonable doubt that any lies were material to the hearing raises the bar so high that I cannot imagine perjury charges being filed under any circumstances. This was not Barry Bonds lying before a grand jury, but rather two men restating their months-old positions before a Congressional body with no decision before it.
This post was written by an attorney licensed in Maryland and the District of Columbia.