Brett Favre is back. He's going to be the starter by Week 1 if he's still a Packer then. When you have only one team in your division that could unseat you, you make a run. This is a no-brainer. It isn't like McCarthy has the job security to fool around. That's all I'm going to say on that topic.


Redskins 30, Colts 16
Since we have two Redskins fans writing for this blog, I'll forgo the worship of Darryl Green and Art Monk.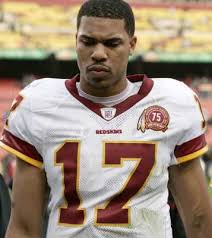 The Starters
Washington Offense - Indy inexplicably opened the game with a surprise onsides kick attempt, indicating that they are not too interested in seeing their first string D play any meaningful time. The Skins answered with a quick three play touchdown drive (middle route to Cooley, nice run by Rock Cartwright, Randle-El all alone in the left side of the end zone).
On the second drive, Cartwright continued to look good. The Colts' pass D is very soft, but Campbell was assertive and hit receivers in the chest. The drive stalled, and the Skins were forced to punt. Todd Collins came in to direct the third drive with the second team offense.
Campbell left the game 5-for-5 with 61 yards and the Randle-El touchdown. There's really nothing to criticize about his performance.
Washington Defense - The Skins' opened the game with a CB blitz, catching Dominic Rhodes in the backfield. I get the sense Zorn wants to win this game to set the tone for his era (Vegas agrees. That plus the "home crowd" has the Skins as 5 point favorites.) It appears the Skins can't tackle again this year, as Addai has made LBs look bad already. Fred Smoot dropped a pick in his chest. For the starters, the Greg Blache era looks a lot like the Gregg Williams era.
The Skins first team D left the game when Sorgi did, after the first Indy possession.
Indy Offense - Peyton Manning is out, recovering from a bursa sac removal. He will play little if at all this preseason. Jim Sorgi (Wisconsin) is still his backup. Gijon Robinson, first year TE (undrafted out of Missouri Western in 2007), is the first (and possibly only) player on our fantasy radar as a potential bye week TE starter. He has been involved a couple times already. Robinson is only seeing starting time, though, because rookie TE Tom Santi out of Virginia is also coming off bursa sac removal surgery. Indy has come out pretty vanilla, with straight carries to Addai and Rhodes and passes to the TEs Clark and Robinson. The drive stalled out when Sorgi remembered who he is and hit a defender in the chest and a receiver in the foot.
blahblblah
File away Gijon Robinson in case you need a spot TE start late
The Colts shut down the first team after that one drive. Kenyon Keith took over at RB and Quinn Gray (FAMU, 6th year, first five played in Jax) took over at QB. Jared Lorenzen (The Round Mound of Touchdown) is the other QB on the roster.
Indy Defense - Well, the first drive wasn't promising. NBC isn't showing a replay, but Randle-El was wide open on the Skins' TD drive. Freeney (DE) , Brackens (LB), Sanders (S) are out. What little there was of the Indy first team left when Jason Campbell did.
Depth Chart Standouts
Washington - Colt Brennan looked extremely impressive in the second half. Right after sideline reported Adam Scheftler came on to relay that Zorn would just run the ball in the second half, Brennan connected twice on perfectly thrown deep balls, one for a TD. (Zorn did run the ball with Cartwright and Marcus Mason almost exclusively in the 4th) Brennan also split three defensive players to hit TE Jason Goode (rookie, Maryland), though Goode dropped a little TE out pass later. WR Maurice Mann (3rd year, Nevada) got open a couple times, including Brennan's early TD, but he also muffed a punt in the 4th quarter. Brennan threw a second TD pass in the 4th quarter, improvising a rollout under pressure and finding RB Marcus Mason (UFA rookie, Youngstown State, Georgetown Prep HS - Potomac, MD) on the goal line.
Chris Horton, 7th round rookie S out of UCLA, had an impressive debut. He recovered the opening onsides kick (after it bounced off the hands of the first Redskin) and brought down Jared Lorenzen on a safety blitz. Horton, whose dredlocks obscure his name, also nearly forced a turnover on another safety blitz in the 4th quarter. Horton gathered a second sack just before the two minute warning, hitting Lorenzen hard from the blind side. Horton needs to work on his downfield blocking though, as his ole block on Matterral Richardson's interception return almost cost Richardson the touchdown.
Special props to Brian Westbrook's little brother Bryant Westbrook, who had a kick return in the first half. Bryant attended the college in my hometown, Salisbury University (D-III).
Indianapolis - Michigan RB Mike Hart got some carries in the second half, looking good against the backups on D. Jared Lorenzen (6-3, 285) actually scrambled for a first down. That might make the whole game worth watching. The bottom line for the Colts from this game: GET WELL SOON. That's for Manning, Harrison, Brackens, Sanders, Freeney and anyone else.
spacer

Position Battles
Redskins P Derrick Frost v. P Durant Brooks. The Skins drafted Derrick Frost five years ago, but have been disappointed with his performance. This year they selected Durant Brooks out of Georgia Tech.
Durant Brooks, the 2007 Ray Guy Award Winner, did the punting tonight. His first, from the Indy 46, landed in the end zone. His second punt was excellent, a 54-yarder downed around the 7. His third was returned for a touchdown, but the score was negated by a holding penalty. He did not punt again until the fourth quarter, when he dropped a 40-yard kick near the sideline around the 20 yard line. It is not clear whether the 3rd and 4th punts were intentionally angled (especially since the 3rd resulted in a long runback), but both were taken near the sideline.
Colts 4th WR With Marvin Harrison missing some games last year with injuries, this is an important position in the Colts high-octane offense. Harrison, Wayne and Anthony Gonzalez are established as the started WRs. Competing for the fourth and possibly fifth spots are Devin Aromashodu (3rd year, Auburn), Pierre Garcon (rookie, Mount Union D-III), Onrea Jones (2nd year, Hampton), Roy Hall (2nd year, Ohio State) and Courtney Roby (4th year, Indiana, cousin of Reggie Roby).
Of the five, Garcon has been the most impressive. Onrea Jones caught a TD, but he was the beneficiary of a coverage breakdown and Quinn Gray's improvisation. Hall and Aromashodu were active at times last year, Hall for the first three games and Aromashodu for the last seven (with some catches for under 100 yards). Roby has some playing time with the Titans and Bengals, but he dropped a ball in the end zone with under a minute in the 4th. Hall looked uncomfortable.
At least Garcon and Roby return kicks as well, giving them another advantage in making the team. Roby was unimpressive as a returner tonight. Garcon had an excellent trash time kick return to the Indy 47, with the kicker, Suisham, saving a TD.
What Not to Do - If you are drafted as a C in the 7th round like Steve Justice was, and the starter is probably the best center in football, like Jeff Saturday is, you should probably try to make the team as a long snapper. You should not snap a ball out of the end zone on a shotgun play. Long snappers aren't that hard to come by.
In the third quarter, Justice earned himself a holding penalty as well. His parents might be a little sick.