Forget "Make It Rain", apparently Adam "Pac-Man" Jones also partook in some anklebiting. Two felony indictments, not bad. Now the Atlanta incident might earn him the lifetime ban.

ATTENTION NFL PLAYERS - STAY OUT OF ATLANTA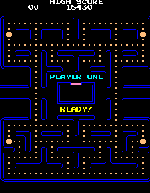 Don and Mike (Radio Gods) have made an excellent suggestion. We should only call him Adam Jones so that a great nickname like Pac-Man can be recycled for someone better.