After barely squeaking by FBS Division opponent Delaware at home by a score of 14-7 last week, the Terps proved what we already feared - they're not very good. The switch at QB from Jordan Steffy to Chris Turner actually proved to be a step backwards. The switch in playcalling duties from head coach Ralph Friedgen to offensive coordinator James Franklin was promising, but in practice has resulted in the most predictable, boring and ineffectual offensive scheme in the modern history of football.
Middle Tennessee Blue Raiders


And so tonight the Terps fell on the road to the Sun Belt Conference's Middle Tennessee State University 24-14. The 14 points were scored on a 63-yard Da'Rel Scott run and an 80-yard Heyward-Bey WR screen. In other words, vanilla play calls that were busted open by our only two offensive playmakers. QB Chris Turner was beyond putrid, overthrowing every open receiver and leaving his most catchable balls for the defenders, with three INTs. One INT quickly led to a MTSU touchdown, and another occurred in the end zone.




The scariest thing is that losing to a directional school does not even induce catatonic depression. Here is a partial list of non-BCS teams Maryland has lost to in either football or basketball since winning the national championship in basketball in 2002: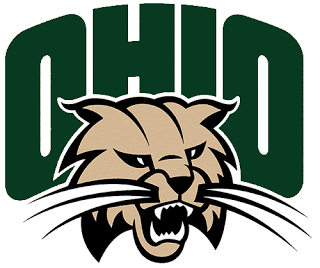 --Middle Tennessee State (2008, football)
--American University (2007-08, basketball)
--Ohio University (2007-08, basketball)
--Virginia Commonwealth (2007-08, basketball)
--Butler (2006-07, basketball)
--Manhattan (2005-06, basketball)
--Temple (2005-06, basketball)
--George Washington (2005-06, basketball)
--George Washington (2004-05, basketball)
--Northern Illinois (2003, football)


Granted, some of these teams were slightly talented, like Michael Turner's Northern Illinois team or Butler's NCAA tournament team. Still, when your football program wins 31 games in three years and your basketball team spends the majority of 1998 to 2002 in the top 10, you should not be losing to any non-BCS school (or Notre Dame, which the Terps have lost to regularly in basketball and once in football over the relevant timeframe).

I think it's time for those of us who are Maryland alums in our late 20's to accept that we attended the school during its brief two-sport heydey. Now we've returned to the muddled, mediocre middle of the NCAA Division I landscape, viewed alongside such schools as NC State and Ole Miss. Sure, we can put together a halfway decent season now and then. Perhaps we can even climb into the teens in the rankings. For the most part, though, we're just filling out a schedule for the real powerhouses.

It's going to take some time to adjust.