We generally try to avoid politics here at ECB (except for Jeremy), but when the spouse of a major political figure is involved in an obscure sport, that's right in our wheelhouse.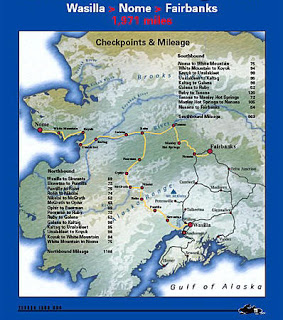 Turns out, that's not what Todd Palin does. He races in the
Tesoro Iron Dog
, the longest snowmobile race in the world. That doesn't mean they do 50 laps of a Snowcross course, it means that they race on the Iditarod trail. The race runs from Wasilla to Nome to Fairbanks. That's quite a course. The Iditarod sled dog race only runs to Nome. The snowmobile race adds an entire other leg.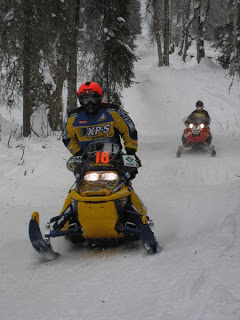 The Iron Dog reminds me of the Paris Dakar Rally, only on snowmobiles instead of motorcycles and snow instead of sand. Anyone who finishes this race, much less wins it (as Todd Palin did in 2007) certainly has my respect. It's not likely to influence my decision on whether or not to vote for his wife's running mate, though.