It has been a big day for NFL news, and we're only in early July. I'm already ready already.
1) Favre Is Back
-
Chris Mortensen has just reported
that Brett Favre "emphatically expressed" in a conference call with the Packers that he is coming back this year. He has had his agent, Bus Cook, overnight a letter to the Packers requesting his release.
PSYCH!!!!


That Favre is so realistic about having to go elsewhere to finish his career is reassuring, but what incentive do the Packers have to release him now, rather than try to make sure they can send him out of the NFC? I suspect the Packers will remove Favre from the retired list and try to shop him around, consulting with Favre as well. Given his struggles in the Metrodome, I don't think the Vikings are as high on Favre's list as experts would have us believe. I suspect he could end up in Tampa, with a head coach who has excelled with older QBs before (Gruden and Rich Gannon).
2) Matt Jones Caught with Cocaine
- I don't have much to add to
this story
. Jones has struggled at times in Jacksonville, having converted from Arkansas QB to NFL WR. When you get picked up at 4:11 a.m. in Arkansas with cocaine in your possession (reportedly cutting it into lines with a credit card, hopefully platinum, not Winn-Dixie), there aren't a lot of good excuses.
No coke sheen? Cops must not have even let him have a little bump. Fascists.


3) Redskins' Name Survives Court Challenge
- For the second time, a
federal court has refused to cancel
the Washington Redskins' trademark at the request of a Native American group. For the second time, the court said that the Native American plaintiffs waited too long to bring the suit. The legalese word for this is "laches", and the concept is that a) it must not hurt that much if you waited so long and b) it's not fair to the defendant to fear lawsuits for eternity. It's basically a common law statute of limitations.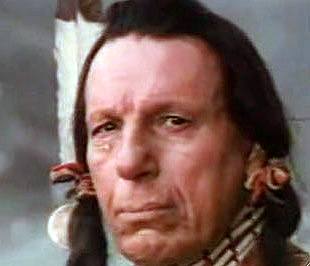 I can't believe they settled for lifetime passes to Six Flags America.

To be clear, no federal court has ever said that the team's name is not patently racist. They've only said that they choose not to hear the case because the name has been used for now over 70 years (as a trademark for over 40), and that evidence of the damage the name has done to Native American communities is spotty at best.
Yeah, it's bullshit. Congress puts statutes of limitations on acts all the time. It chose not to for this one. That should be evidence that they did not want there to be one, not that courts were free to decide their own.
If you want to read about the case's progress prior to now,
Wikipedia has a nice summary
. The Trademark Trial and Appeal Board actually cancelled the Redskins trademark in 1999. On appeal by the team, the United States District Court for D.C. reinstated the trademarks, saying there was insufficient evidence of disparagement, and that the doctrine of laches made the suit unfair to the Redskins.
The Court of Appeals for the D.C. Circuit
agreed with the District Court in 2005, but sent the case back to District Court to decide whether laches also barred the claim of one plaintiff who was only one year old in 1967 when the mark was registered, and thus could not legally have sued until 1984. Today's ruling determined that waiting from 1984 to 1992, when this matter was first brought to the Trademark Office, also constituted laches.
If you're wondering, it is poor form for a District Court to say "seriously, we're not going to make an NFL team change names just for a few of you Indians." It's much more professional just to say "laches" and shrug.