Eli Manning is a Super Bowl MVP. Tom Coughlin won the Super Bowl. Peyton Manning showed real emotion rooting his brother to victory. Archie and Olivia Manning were nowhere to be seen. Tom Brady looked dazed and shellshocked the whole game. Bill Belichick was rude and terse in the postgame interview....ok, that's not weird.

What a great Super Bowl. Eli and David Tyree had the game-changing play when Eli shook what seemed like 14 pass rushers and then stepped up and delivered a jump ball, which was caught by Tyree after he had it balance on the top of his helmet for a split-second.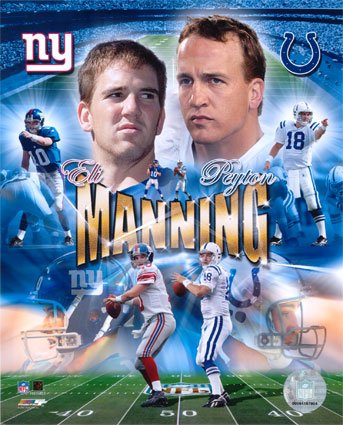 blahbla hblahblah
Suddenly, this isn't hilarious anymore.
Even more impressive, Plaxico Burress underestimated the Pats points output AND actually made a great play, freezing Ellis Hobbs on a slant-flag in single (!?!?!?!?!) coverage.
New England just went from greatest team ever to arguably the fourth best team ever. Now they have the horrible distinction of being the best team to NOT win a Super Bowl, and you could even argue for a couple other teams in that category.