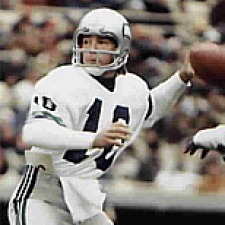 The Washington Post is reporting that Jim Zorn will be the next Redskins head coach, after a lengthy 2 week stint as offensive coordinator. What an embarrassment for Danny Snyder and the entire Skins front office! After weeks of deliberation and hiring both coordinators, the Skins were turned down by Spags, and the Washington franchise was left with nothing but burned bridges. After six years as the quarterbacks coach in Seattle under Holmgren, Zorn might turn out to be a great hire, but there could not have been a more embarrassing scenario for the Redskins. If they wanted Zorn for the head job, they would have hired him to that position initially. Obviously, they were disappointed with Fassel and the other possibilities remaining on the market after an incredibly lengthy interviewing process.

The question now is whether Zorn will be able to command the players' respect, and longer-term whether Danny will stick with Zorn or if this is just a stop-gap measure until he can hire someone else after next season. What a disaster... Hopefully, Zorn turns out to be better than expected.

Update: The Washington Post is reporting that this is now official and is also being carried by the AP. Skins fans, meet your new head coach.