Every year, the Australian Open is one of the most entertaining tennis majors to watch. Frequently it provides an opportunity to see new stars on the rise for the first time (Baghdatis, recently), or to see surprising comebacks after injuries or bad years (Serena, recently). Here's my analysis of the men's draw, available on ESPN here.

Top quarter of the bracket (Federer):
Earlier this week, Federer was a prohibitive 4/7 favorite to win the entire tournament, and the truth of the matter is that he is probably even more likely to win than that. (See previous analysis of Federer on ECB here.)

Federer's portion of the draw is, for the most part, quite easy for a player of his ability. When I view his most likely path to the quarters as Hartfield, Santoro, Verdasco, and Berdych, it's really hard to see him not making the quarters.

The bottom half of this portion of the draw features American James Blake the 12th seed, whose career appears to be on the rise. He has a relatively difficult first round match with Massu, potentially followed by a third-round match with the winner of Ljubicic-Grosjean. If he makes it through to the round of 16, he will probably meet Gonzalez, a very talented Chilean with a draw he should coast through.

Prediction:
Federer-Gonzalez in the quarters. Gonzalez will be the first player with the tools to test Federer, but Federer will survive after possibly losing a set for the first time all Open.

Upset Alert:
Blake needs to be focused out of the gate against Massu. Blake has a history of being tight in majors and terrible in 5-set matches, so he needs to be ready or he will have problems early.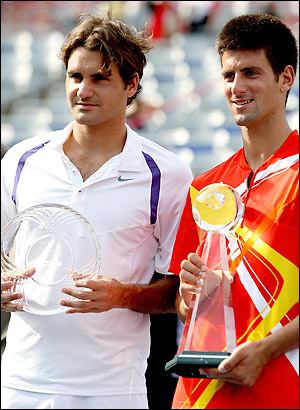 Second quarter of the draw (Djokovic):
Djokovic is the most talented young player on tour, with a spectacularly bright future. While he gets little Becker in the first round, he won't be challenged until he meets Baghdatis or Hewitt in the fourth round. Lleyton is the hometown favorite and past champion, and while he is not what he once was, he is still a very good player. Baghdatis is more up and coming, but has a tougher draw (Safin in the second round). Hewitt should be able to muster just enough to win a 4 or 5 setter over Marcos and advance to meet Djokovic, to whom he will lose.

In the bottom half, Ferrer and Nalbandian should easily advance to meet each other in the fourth round, though neither are consistent enough to guarantee it. It will be the crafty wiles of Nalbandian against the youth and ground power of Ferrer. I'll take Ferrer, but it's a coin flip.

Prediction:
Djokovic over Ferrer in 4 sets to make the semis and play Federer.

Upset Alerts:
Juan Carlos Ferrero will be tested by Nicholas Kiefer in the first round.
Marat Safin, while past his prime, could produce a great match against Baghdatis in the second round.

Third quarter of the draw (Davydenko):
Brit Andy Murray (9) will be under the most pressure of his young career as expectations will be for him to at least make the fourth round, and he may be favored against Gasquet (8), who is no lock to meet him there. With the quarters and maybe even semis in sight, Murray will have to stay focused and take it one match at a time. Chela will be his first test in the third round. Unfortunately, I don't think he's ready for it, and he will lose to Chela or Gasquet.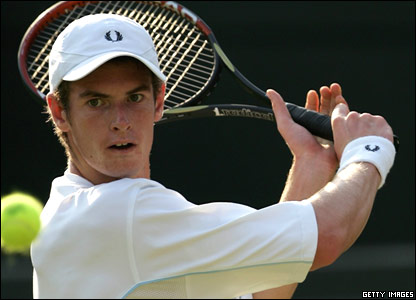 Davydenko will have a tough first rounder against the Frenchman Llodra, but he will then breeze to a fourth round showdown with Mikhail Youzhny (who has an easier draw), which Youzhny will win.

Prediction:
Chela - Youzhny in the quarters, with Youzhny winning.

Upset Alert:
Davydenko will need to be ready against Llodra, who could make a match of it. This is a pretty boring quarter of the bracket. Everyone is vulnerable but there are no well-known names capable of taking advantage of it, in my opinion.

Fourth quarter of the draw (Nadal):
Andy Roddick is the 6th seed this year, and unfortunately will blow away young American Donald Young in the second round, even though he may be the American face of the future. Roddick is a heavy favorite to make the quarters. American Marty Fish will see Robredo in the second round and is capable of making it to Roddick in the fourth round.

Rafa should have no trouble whatsoever making the quarters.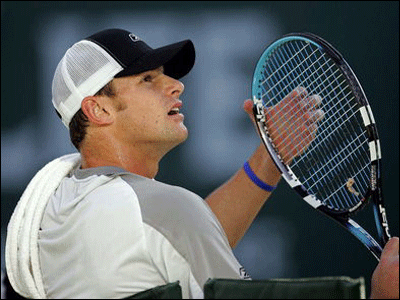 Prediction:
Roddick over Nadal in the quarters. Definitely an upset pick, but I think Roddick will be sharper and more focused. If Roddick's serve is on, he can do this.

Upset Alert:
Fish - Robredo could be VERY interesting.

Final Four:
Federer vs. Djokovic - Every time these two play, it's a great match. Will Djokovic finally break through? Maybe. He's certainly capable, but Roger brings his best when he needs it. I take Roger in 5.

Roddick vs. Youzhny - Roddick.

Federer beats Roddick in 4 for the title.